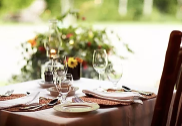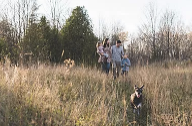 Château du Bédat nestles in the heart of Gers, the most spiritual and rural department in France.  If you yearn for peace and relaxation, overlooking the Pyrenees, then this is the perfect place.  For more energetic activities, the region has plenty to offer - top class restaurants, historical sites including the Roman villa of Seviac, water parks for children, boating, local festivals, accrobranching (tree climbing), paint balling, pony trekking, and very much more.
Bédat is close to the famous Marciac Jazz Festival, a three week event each summer, with some of the world's leading musicians playing. Why not book the chateau with your friends and enjoy this international festival. http://www.jazzinmarciac.com/spectacles/jazz-in-marciac
There are many beautiful bastide fortified towns and villages to visit in the area, including:
• Aignan

• Jegun

• Larressingle

• Lupiac

• Marciac

• Montreal du Gers

• Auch
• Bayonne

• Biarritz

• Bordeaux

• Condom

• Pau

• San Sebastian

• Toulouse

Fetes & Festivals
Throughout the summer there are lots of fetes and concerts offered including:
Marciac Jazz Festival - a fantastic three-week festival which takes place in July and August and is a key event in the music festival calendar of France
In nearby Vic Fezensac, there is a four-day salsa festival each July, now in its 20th year
For more what's on information, take a look at the Gers Tourism Site www.tourisme-gers.com
Activities
• Wine tasting - the Madiran and Saint Mont vineyards are close-by

• Golf - the area has some excellent 18 hole golf courses, including Europe's oldest in Pau, www.paugolfclub.com
◦ Golf de Guinlet, 18 holes, https://fr.leadingcourses.com/europe+france+occitanie/golf-d-eauze-grand-armagnac/
◦ Golf de Palanne, 18 holes, www.chateaugolfdepallanne.fr
◦ Golf d'Eugénie les Bains (golf du Tursan), 9 holes, http://www.tourisme-aire-eugenie.fr
◦ Golf de Mont de Marsan, 18 holes, www.golfmontdemarsan.com
◦ Golf Auch Embats, 18 holes, www.golf-auch-embats.com
• Course Landaise - a traditional spectacle between young trained cows and specialists without harm to the animals
• Spas, including Eugenies les Bains and Bagneres de Bigorre

• Local cuisine - Gascony is famous for its cuisine and you won't be disappointed - there are great places to eat to suit every budget

• Riding - Horses are available for riding nearby, including through the vineyards

• Lakes for walking, swimming and sunbathing

• An animal park, which children will love, www.lamaisondeschameaux.fr
• Acrobranche, water parks and paint balling for children
• Ballooning - By advanced arrangements.
All these activities supplemented by extensive mown grass walks throughout the surrounds of Domaine du Bédat with the availability of
boating and picnicking at the lake.
Perfect for a day trip are: